5 Reasons to Use WhatsApp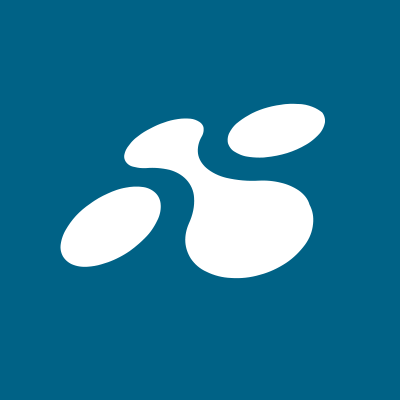 WhatsApp has quickly become one of the most popular chat platforms in the world, with over 2 billion active users across 180 countries. Around 100B messages are sent across WhatsApp, Messenger, and Instagram Direct daily. Naturally, businesses have caught onto this trend and recognize this message platform as a hotspot for business opportunities.
In this blog post we will share five reasons why your business should also use WhatsApp to communicate.
1. Winning the popularity contest
WhatsApp outperforms other well-known chat apps in popularity, yet many companies still focus their communications and presence on other channels. However, companies that genuinely want to reach their customers in the right place at the right time have included WhatsApp in their channel selections. In fact, 61% of people would choose messaging a business over picking up the phone and 59% of people would choose messaging a business over sending an email. ***
Customer engagement is critical and there are huge rewards for businesses if they invest in creating smoother customer journeys through messaging. In a WhatsApp global survey, they found the following trends:
89% people expect a brand to respond to them within 24 hours
80% of consumers say that the experience a business provides is as crucial as its goods or services
And 52% of surveyed consumers have switched to a competitor brand or service provider because of poor customer service. Which means that their loyalties towards a brand or service can change based on customer service experience. On the flip side, this has the potential for brands to develop a 'stickiness' factor with customers through consistently good customer care.
2. Tailored to fit your needs
WhatsApp powers communication between businesses and customers globally. There are three different versions of WhatsApp: the consumer-friendly WhatsApp app, the WhatsApp Business app for small businesses and entrepreneurs, and the WhatsApp Business Platform or midsize and large businesses.
With the advanced features of the service, the implementation of versatile communication is effortless at every stage of the customer path. Sending automated messages, chatting, or 24-hour customer service is handled naturally and at your fingertips at WhatsApp. In addition, the ability to use rich content in messages such as images, locations, QR codes, or share documents creates added value for your customers and business.
3. Safe and secure
Every WhatsApp message is sent securely with end-to-end encryption, and in addition, companies that use the service can create a verified and branded company profile for themselves, so consumers know they are chatting with the right company. End-to-end encryption ensures only you and the person you are communicating with can read or listen to what is sent, and nobody in between, not even WhatsApp.
4. Talking to your customers using the apps they prefer
Companies can create pre-approved responses, automated messages, and notifications for WhatsApp, allowing the app to act as an automated customer service bot around the clock. Communications between customers and companies do not require keeping the browser window open, which helps make communications feel more natural. Customer service staff and experts can answer questions on WhatsApp, and one expert can handle multiple customers simultaneously.
With QR codes, directing consumers to customer service or an expert is becoming easier and faster, inevitably improving the customer experience. A car service customer who is frustrated by a long queue can immediately book a service time on WhatsApp by reading the QR code on their phone, or a consumer with an insurance claim can receive instructions for providing the information and images required for their claim. WhatsApp offers businesses the ability to create added value at various online and offline touch points.
5. Giving customers what they want
Companies can ensure that the recipient wants to receive messages and notifications from them on WhatsApp, as sending messages requires prior consent (opt-in) from the recipient. This is a desirable channel of communication, especially as 81%** of consumers want to be able to contact businesses using mobile communications. Collecting opt-in at the time which is best for your customers is key and some examples of collecting opt-in consent include:
Phone interactive voice response (IVR)
During the transaction process
Ads that click to WhatsApp
Communicating in a familiar application such as WhatsApp increases the engagement with your consumers. In addition, thanks to WhatsApp, consumers no longer must call toll-free customer service numbers to queue their turn but get help immediately and at no extra cost.
Want to learn more about how to leverage the power of WhatsApp? Reach out to us!
*https://intigress.com/blog/digital-advertising/responsive-search-ads