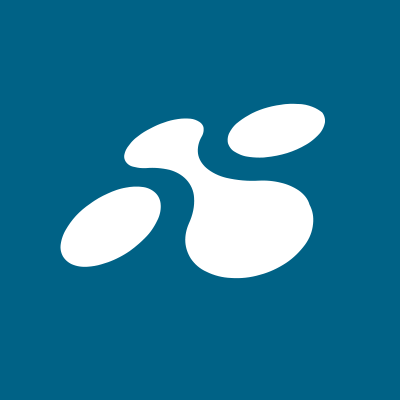 All About LINK Mobility

Last year at LINK, we celebrated the one-year milestone of our public listing on the Oslo Stock Exchange by establishing ourselves as a rapidly growing, global communication-platform-as-a-service (CPaaS) player and gaining market recognition. But where did our journey start? In this blog, we will trace the steps LINK has taken over the past twenty plus years and examine our core values that drive us forward each day.
LINK in short

LINK has 714 employees and 30 offices across 19 countries in Europe and the U.S.

Pro forma 2021 revenue NOK 4.6 billion, pro forma adjusted EBITDA NOK 619 million => EBITDA margin 13%

LINK's 47,300 customers worldwide last year sent 14.4 billion messages
Headquartered and founded in 2001 in Oslo, Norway, LINK was initially known for its SMS services within the Application to Person (A2P) market. As of today, LINK Mobility is one of Europe's leading providers within the A2P market and is a global player within the CPaaS market with omnichannel offerings. LINK delivers innovative, scalable solutions across industries and sectors across its entire footprint, enabling digital convergence between businesses and consumers, platforms and users.
Our values as a foundation

Diversity is a pivotal part of LINK's culture as we have set out to build upon our values that help us lead the CPaaS space with integrity. Even if we come from different backgrounds and cultures, it is our common values that bring us together. We renewed our company values, setting a solid foundation to cultivate a healthy company culture in 2021. After all, our values not only define who we are or what we believe, but also how we behave in the workplace.
These renewed values are representative of our people and are fundamental in all that we do: united, dedicated, and enthusiastic.
So, what do these values mean in practice?

We are...
United
Our first value means that our differences make us stronger, together. Remaining united with high employee engagement is an integral part of LINK's values and company culture even as we grow and add new affiliates each year.

Dedicated
Being dedicated is what lights our collective passion to deliver outstanding service to our customers and collaborate well with our colleagues. By fostering an environment of team players, everyone contributes to reaching our goals while keeping the customer top of mind.


Enthusiastic
Our third value, enthusiastic, means that we bring our energy to work every day. We aim to inspire each other, our customers, and their end users.
Customer advantage: Global reach, local presence

Our combined history and renewed values support LINK's unique position in having a global reach with a local presence. Instead of a one-size-fits-all approach, we're enabled to provide an unparalleled breadth of services in a competitive industry.
Being able to bring local expertise to global scale on behalf of customers makes a difference in ensuring true diversity across our footprint. It bolsters collaboration and is a springboard for innovation since it exposes employees to new perspectives from different cultures.
Moreover, with 30 offices across 19 countries, we can provide services and solutions in your local language, tailored to your local market. Our expert sales teams work with a range of clients: from large global organizations to small and medium enterprises, while our local onboarding teams and customer success managers customize your experience to meet your exact needs. For businesses who prefer the ease of doing it yourself, look no further than our user-friendly self-sign-up and self-service brands: SMSAPI, Spot-hit, See Me, Total Connect, and SMS.it.
Lastly, our LINK Partner Community works together with software vendors; CRM and marketing automation providers; web, IT infrastructure, and consulting companies; and telecommunications companies to sell both our products and integrate with our partners' solutions. Partnering with LINK also means that you get support for sales and marketing activities, as well as access to innovation and technical roadmaps.
In a world where globalization is being redefined, LINK keeps your business ahead of the competition by addressing complex customer needs which are increasingly relevant in the coming age.
Interested in how LINK's services can benefit you? Reach out to us today!