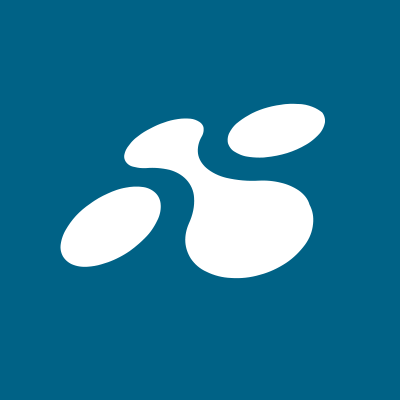 Séverine Lacroix
2023-06-14
Faces of LINK: Meet Silvia Morresi, Sales Director at LINK Mobility Italy

This month, Faces of LINK brings us to beautiful Italy to meet the Sales Director there: Silvia Morresi 🌞
With her 9 years of experience within mobile messaging, Silvia is a strong asset in LINK Mobility and an inspiring team leader. 
Sit back and read about what motivates her. 
How did you become interested in working for a CPaaS company, and what are the most rewarding aspects of your role?

I have worked in the mobile messaging industry since 2014. In 2021, I joined LINK Mobility, following the acquisition of the company where I was working.  
Within the role of Sales Director in Italy, I have had the opportunity to deal with colleagues from different countries all around the world, with different cultures, visions and market realities. This is one of the aspects I appreciate most about LINK Mobility.   
The CPaaS sector is dynamic and constantly evolving, and working in LINK Mobility allows us to follow new market trends (e.g. WhatsApp by Meta and RCS, Google's new protocol) in order to offer our customers and new prospects the most evolved and performing solutions.  
How have you grown professionally while working at LINK? 

Joining LINK Mobility has been truly inspiring because it has allowed me to find colleagues/friends from all over the world, with whom I have had the opportunity to exchange ideas and opinions, and with whom I regularly compare myself to increase market knowledge and ways of working.   
Cultural comparison is a differentiator that enriches on a personal and professional level and is a key lever to be more competitive in the market.  
What have been your biggest accomplishments on our team? 

Integrating the team from a local company into the context of a multinational company like LINK Mobility, with its organisational structure and procedures, required effort from everyone.  
The challenge, which I believe was successfully achieved, was to create a common culture in teams coming from different backgrounds and experiences. To have succeeded in creating a close-knit, energetic, and united team in achieving the objectives is an achievement that makes me very proud.  
Which catchphrase are you known for within your team?  

"Did you call the customer?" 😅  
Which value at LINK resonates with you the most? 

United - When we collaborate and share knowledge across all our countries, we deliver great solutions and experiences to our customers. Our differences help us to make our offers stronger.  
If you were an emoji, what would you be? 😎  

😄 – it is important to know how to have fun while working because that is the only way to face and overcome the challenges that arise daily.  
*** 
Silvia Morresi is just one of many passionate and hard-working individuals who help LINK earn its place as an industry leading CPaaS company. Keep an eye out for the next edition of #FacesofLINK, coming soon!