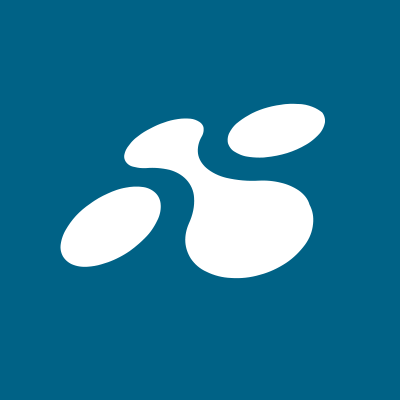 Séverine Lacroix
2023-11-08
Theodor Nørgaard, Head of Marketing & Digital

It is time for a new Faces of LINK reveal: Theodor Nørgaard, Head of Marketing & Digital.. Theodor is one of our Marketing wizards based in Denmark
His primary responsibility is to orchestrate LINK Mobility's marketing efforts and digital initiatives. His department plays a key role in enhancing LINK Mobility's global digital performance.
As a determined enthusiast Theodor is known among his direct colleagues as a "yes-man" embodying a positive mindset and believing anything is possible.
How did you become interested in joining LINK, and what are the most rewarding aspects of your role?

My journey into the world of CPaaS (Communication Platform as a Service) has been a fascinating evolution.
During my university years, marketing emerged as a strong suit, and my passion for entrepreneurship led me to start a company. We created a digital platform for musicians to book gigs and manage their careers. Through this venture, I gained experience in digital development and marketing, managing a catalogue of more than 400 artists.
In 2020, I decide to move to LINK Mobility seeking new challenges in a corporate environment where I could explore marketing in the ever-evolving CPaaS industry. I have stayed because it is a place of continuous innovation and growth.
What are you most proud of in being part of the LINK team?

What makes me most proud of being a part of LINK Mobility is the far-reaching impact of our work, often going unnoticed by many. It is incredibly satisfying to know that people all over the world are benefiting from our solutions. Our contributions make a significant difference in connecting people and entities globally, and that sense of making the world more connected and efficient is truly rewarding. We LINK the world!
Which value at LINK resonates with you the most?

I embrace all three, that's why I choose them all.
United, dedicated, and enthusiastic in a blender with ice cubes makes the perfect cocktail 🍸
Unity creates a harmonious and fun environment where diverse talents collaborate seamlessly on tasks and projects, fostering innovation and good results.
Dedication ensures unwavering commitment to both LINK's and my goals. Also ensures a consistent drive and motivation, that leads to high-quality outcome.
Enthusiasm injects energy into my work, infusing passion into projects, inspiring creativity, and finding the perfect solutions to solve my tasks and reach the departments OKRs with the team.
If you were an emoji, what would you be?

It would be the ⭐ - I send it to all my colleagues when they do something brilliant, and they often do - that is why it is my most used emoji!
Who is your biggest inspiration within the Company?

I draw inspiration from all the incredible individuals I have the privilege of working closely with at LINK Mobility. However, if I were to highlight a specific source of inspiration, it would be our Danish Sales Director, Michael Hansen.
Michael has played a pivotal role in my professional journey. His mentorship and support have allowed me to take a leap of faith, transforming my talents and prior experiences into valuable assets in the realms of marketing and digital development. His guidance has been instrumental in my growth, and I am deeply grateful for the opportunities I have been given and the belief in my abilities he has shown.
Can you tell us a fun fact about you?

I am a collector and collect many different things. The strangest one is cookbooks. I have a collection of more than 250 cookbooks, mainly about classic French cuisine - I love French gastronomy!
Also, my brain is filled with music knowledge, so I'm not the person you want to be up against in a music quiz. I often wonder what I could do with my brain capacity if I could delete knowledge about lyrics, song titles, artists and release years of songs and records.
***
Theodor Nørgaard is one of many passionate and hard-working individuals who help LINK earn its place as an industry leading CPaaS company. Keep an eye out for the next edition of #FacesofLINK, coming soon!