LINK Mobility Hackathon 2021 winners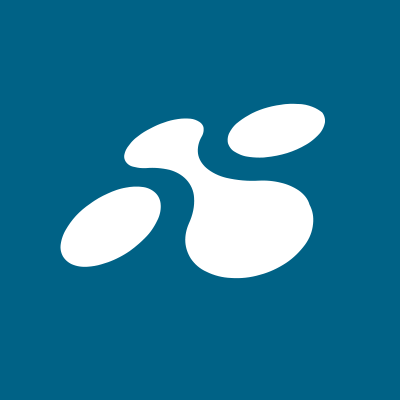 We just wrapped up our first LINK Hackathon! Learn more about how it went and what the winning idea was.
Two weeks in advance of the two-day LINK Hackathon, LINK engineers were put into 12 teams and given the task: to build a prototype of a new CPaaS product, service, or component that adds value to customers, creates a unique experience, or solves a problem. During this time, they were able to get familiar with each other, come up with a team name, and discuss ideas. After the two weeks were up, they had to decide on one idea to work on during the two days.
During these two days, teams collaborated and created online instead of in person this year. The first day and a half was focused on building out the specific idea and creating a visualization for the jury, with the second half of the last day dedicated to pitching the ideas to the panel and the prize ceremony.
Each team got five minutes to present their idea, answer questions, and receive feedback. The panel judged the ideas based on the following criteria:
Uniqueness of the idea

User experience

Feasibility to build and implement

Value generation for local and global customers, as well as internal value

Compatibility with our current CPaaS strategy
One of the challenges teams faced was coming up with an idea that was balanced: something that was feasible, not already a reality in LINK, and not too big to manage and implement. With all of LINK's products, there were a lot of directions the teams could go in.
The Winning Team and Idea

In the end, the winning team of our LINK Hackathon included:
Stoyan Chervenkov, Intermediate Java Developer
Eivind Sivertsen, Development Manager
Oleg Vasilev, System Architect Consultant
Mats Fredholm, DevOps Consultant
Maria Semerdjieva, Java Developer
They initially started with four ideas, narrowing down to the winning idea by drawing a workflow, discussing dependencies, and determining feasibility. They were able to rely on each other's knowledge to brainstorm ideas and build a proof of concept.
Their idea was based on allowing end users to join campaigns themselves. Instead of businesses and brands having to include them in the original campaign, customer can be proactive. For example, our LINK Conversations product, and associated LINK Flow Builder, allows businesses to send out campaigns to specified numbers. With the winning idea, businesses can create a QR code or SMS code that allows potential customers to add themselves to an SMS campaign. This has the potential to work on any communication platform beyond SMS, whether that be WhatsApp, Viber, or another channel. Furthermore, it could even work without a specific phone number and on any device. This is because it's a conversation created using the link the end user has.
This is a great way to onboard end users and potential customers, lead to more conversions, and build retention as it's the end customer who starts the relationship by joining the campaign themselves.
LINK Hackathon Reflections
"We are excited about our idea and happy to have won, but the other teams' ideas were also very good. There were many great ideas were presented, and everyone did an incredible job. I was surprised how many of the other teams' ideas can actually be integrated with each other or our idea to create an even better solution," said Oleg Vasilev of the winning team.
"Few things give so much joy and energy as bringing people together to be creative. During the LINK Hackathon, we saw some amazing ideas, but more importantly we saw new relationships built between our engineering teams. That is true value!" says Jenny Rudenstål, LINK Mobility Development Director.
A successful first hackathon has been accomplished, and we look forward to our second annual hackathon next year!