Why communicating through OTT channels is good for your company and great for your customers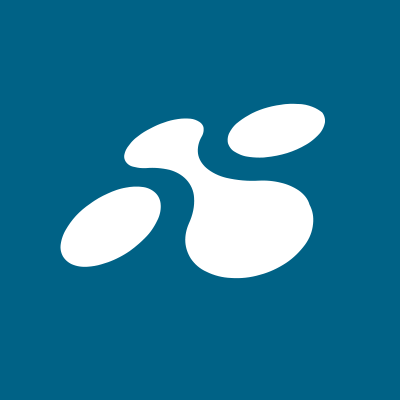 The advantages of communicating through OTT channels are many. OTT channels allows you to reach a larger target group and develop personal contact with a richer and more reliable interaction in channels they use daily. OTT means "over the top" which means different medias are transmitted to different users through internet connection. We usually refer to OTT communication when we talk about WhatsApp Business Solution, Facebook Messenger, RCS and WeChat. While examples of OTT services are HBO, Netflix and Spotify where users can stream video and music.
No Heading

Advantages with OTT channels

Statistics shows that the younger generations prefer to receive communication through OTT channels because the channels provide a comprehensive solution where they can do everything in one place. Users are given the opportunity to:
Participate in group chats

Share different types of media

Send reactions to the content
In addition, there is a clear advantage of OTT channels as they can be accessed through different types of devices and the only thing needed is an internet connection.
In several countries today the SMS cost for private individuals can be high, and through operator subscriptions with internet surf, more and more OTT communication is chosen over ordinary SMS. By adding OTT channels to your communication strategy, you increase the chance of getting in touch with your target group, while at the same time offering added value and a richer customer dialogue.
Expand your customer communication

Multichannel is extremely important for companies today and it is important to have a presence in the right channels. By identifying where your target group is, and by ensuring that your brand is active there, the chances of satisfied customers increase.
KLM Royal Dutch Airlines is an example of how OTT channels can streamline a company's communication. Already in 2016 KLM began sending booking confirmations, boarding passes, check-in notices and updates via Facebook Messenger. The goal was to make it easier for customers to receive the right information on time, and to increase customer satisfaction through simple and transparent communication. Over the years, they have further developed the communication to include live chat with employees for support issues, which has reduced the number of support calls for KLM.
By weaving together several different communication channels, you provide a professional and unified front to your end customer, and it is important that you as a company offer several different channels so that the customer can choose where the communication takes place. For instance, OTT channels work great for booking confirmations, promotions, notices and reminders. By offering communication in these channels you get direct contact with the customer via mobile or any other device.
Why communicate through OTT channels?

According to the latest figures, WhatsApp has 2 billion users globally, and Facebook Messenger 1.3 billion. By using OTT, you are not only being present and available in several communication channels, but you are also leaving it up to the customer to decide on where they want to be reached. With OTTs you can gather all features and functions into one channel. With WhatsApp you can send documents like contracts, videos with instructions or audio recordings of conversations. You can show locations like pick up points, give instant customer feedback and use notifications for delivery, services and other inquiries. This two-way interaction creates an enriched customer dialogue in the preferred channel of the consumer.
Learn more about WhatsApp Business Solution or get in touch.