Product Director Phillip Grønvold explores why the real excitement is not in the technology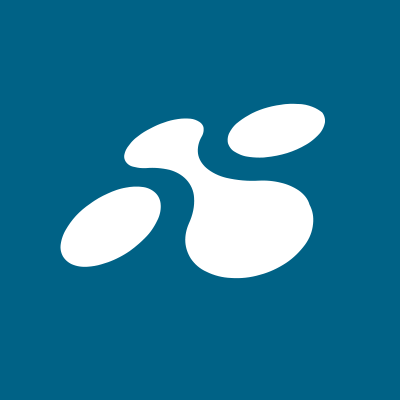 Phillip Grønvold, LINK Mobility's Product Director, talks with us about the complex challenges and opportunities in the communications industry and the growth of new channels – and how this is just the beginning for CPaaS.
Tell us a bit about your everyday work as the Product Director at LINK Mobility Group?

The reality is lots of coffee, stand-up meetings, whiteboards with post-it-notes, hallway discussions, customer meetings and if I'm lucky, a quick lunch. Honestly, every day in Product is a new opportunity to make a difference in delivering real value at LINK Mobility. We have an amazing team of Product experts who are passionate about defining our product vision, strategy, roadmaps, and overall product portfolio.
Product Management is often a difficult role to define in a software company. On paper it is simple, we are responsible for the success of our products. In reality we interact daily with a diverse number of stakeholders in almost every department at LINK Mobility to bring our products to life from technology, operations, finance, marketing, sales and management.
I like to use the analogy that a successful Product Manager acts as a "parent" looking out for what's best for their children. We are not always the experts in every area, but we are motivated to gain the knowledge and find the solutions to see our children grow to their best potential. Some days that means digging into deep details with the technical teams, some days that means meeting with our customers to gather feedback and discuss building customer value, some days that means working with our marketing or sales department to refine the product messaging, and some days that means coordinating with operations to ensure the full value chain is place. It's all about listening and communication skills.
What are the greatest opportunities you see within the mobile messaging industry going forward?

To enable valuable, timely, and personalized conversations between customers and companies. There are always new trends and buzzwords in the industry, but the real excitement is not in the technology, it is in building meaningful connections between people and companies. Why? Because every communication matters.
The mobile messaging industry is going through a major transition. Historically, messaging has been focused on direct messaging, notifications, and marketing campaigns mainly through SMS and email. These channels are robust, proven, and set to continue to grow in absolute terms for years to come. However, it is undeniable that people are changing their communication habits.
People are adopting new preferred communications channels such as WhatsApp, Messenger, Viber, Telegram – among many others. They are starting to expect interactive live chat and conversational messaging. Gone are the traditional limitations of asynchronous one-way dialogues. Entering are the complexities of rich omnichannel messaging, chatbots, and customer care solutions. The question to be answered moving forward is how companies will adapt to the changing customer behavior and increase the effectiveness of their communication. Likewise, how will communications providers like LINK Mobility provide new and scalable platforms and solutions to enable that transition?
What would you say are the main challenges our industry is and will be facing?

The biggest challenge is the rapid rise of new messaging channels and communication technologies compared with the real struggle for companies to adopt their existing communications systems to take advantage.
The reality is many if not most companies big or small do not have the resources, budget, or opportunity to make large changes to their existing communication workflows. Legacy systems and workflows are a reality, and making changes is difficult.
Digitalization is nothing new yet working in the software and telecommunications industry many are often quick to assume digitalization has already be achieved. As communications and conversational messaging increases at a rapid pace, we will see more communication services integrated, digitalized, and upgraded. Integrated communications platforms will shape the future of notification messages, marketing automation, and customer care services. While it challenges the status quo, this is a massive opportunity to improve customer satisfaction, customer engagement, cost optimization and overall brand value.
Finally, I want to highlight while in a period of rapid growth the communication industry is still a highly fragmented industry with large and small players including telecommunications companies, startups, software giants, standards bodies, mobile device manufacturers, governmental regulation, and security concerns. By nature, the communications industry is disruptive, global, and diverse, and the complexity will continue. This is why trusted communications providers, such as LINK Mobility, are valued as a critical business partner by our customers to help navigate this complexity and enable reliable, effective, and innovative communication solutions.
What is your take on being a CPaaS provider?

Ultimately CPaaS messages are sent via APIs but being a CPaaS provider is more than just providing APIs. A successful CPaaS provider at its foundation is being the trusted communications partner. Our job at LINK Mobility is to provide our unique expertise in the messaging industry to our customers and partners. Here, LINK Mobility has taken the unique position in the industry with local support and local offices enabling a personal relationship with our clients. We take the time to understand how our clients' businesses function, how they communicate, how they engage their customers. We worry about the messaging complexities and industry trends so our clients can be confident they are communicating effectively.
Most exciting to me is to see how our clients use CPaaS services to communicate. CPaaS services touching the lives of billions of people every day from governments to logistics, media to retail, travel to healthcare. Whether it is healthcare test result, a last-minute change in a plane schedule, or as simple as a birthday gift arriving across the world, it is humbling to know that being a trusted CPaaS provider puts us in a position to change lives.
No Heading

What are your favorite features within mobile communications and why?

Personally, it's conversational messaging. Being able to communicate in real-time in a rich chat style format has changed the way I interact. It is an amazing feeling to know I can send a message and get a valuable response back quickly, weather that is from a human or an AI chatbot.
An example that comes to mind is the WhatsApp conversational service that the WHO launched in early days of Covid-19. All you needed to do was open WhatsApp and send the WHO the message "Hi". Saying "hi" in WhatsApp is something I do almost every day anyway in my personal life. But instead of chatting with a friend I got immediate up-to-date global information on the developments of COVID-19 from a trusted source, such as the WHO, including the latest numbers, how to protect myself, FAQs, myth busters, travel advice, and news and press. A conversational dialogue was such a natural way for me to explore valuable information without having to navigate through endless website, news channels, or word of mouth advice.
I have a strong belief conversational messaging will see rapid technology growth in the years to come. More intelligent chatbots, more personalized communication, better customer satisfaction, less waiting times on phones and in lines. With SMS, RCS, WhatsApp, Viber, Apple Business Chat, and many more channels starting to invest in conversational messaging the future is in many ways already here today. It's a bright future for CPaaS services, and this is only beginning.