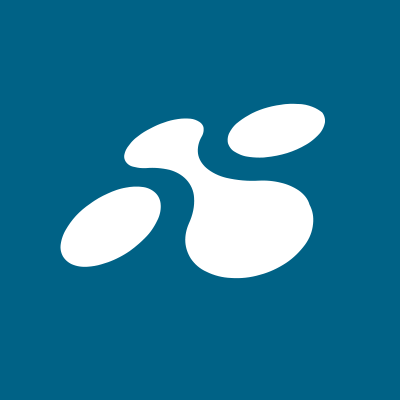 RCS: Key takeaways from our webinar

Communication is important to us, but who would have thought that messaging would one day be the preferred method of communication in the marketing sphere?
Rather than phone calls or physical materials, most consumers prefer SMS to stay updated on their preferred brands. Each year, trillions of SMS business texts are sent worldwide.
Despite this, SMS messages still lack the rich media features and chat functionality of consumer apps such as WhatsApp, Facebook Messenger, Viber, etc. So, how can brands continue to deliver an optimal customer experience through mobile marketing?
The answer is Rich Communication Services (RCS) messaging.
RCS messaging is based on your phone's native inbox and is text-based. However, what sets RCS services apart is the fact that it supports rich media like video, audio, images, buttons, and group chat.
Last week, LINK Mobility UK hosted a webinar in partnership with Google and BT. Speakers included James Gray, Managing Director of Graystone Strategy; Tina Petrovik Sollie, Product Manager at LINK Mobility Group; James O'Hare, Managing Director of LINK Mobility UK; Catherine Maguire, Product Manager at BT; and John Shirley, Partnerships Development – Business Communications at Google.
These experts clearly defined how RCS can revolutionize brand communications and offer huge benefits for your customers and your business. Explore our key takeaways from this session below.
Key Takeaways:

1. Best of All World's Marketing tool:
RCS Business Messaging brings together all the advantages of other business messaging channels.
2. Growth opportunity:
Only 3% of Global Businesses currently use messaging, which represents huge potential for growth.
3. Preferred customer experience:
According to recent research by Google, consumers in both the USA and Brazil overwhelmingly preferred the customer experience that RCS provides: 77% and 88% respectively. Add to this a +27% likelihood to purchase when using RCS, the technology provides enormous opportunity for brands.
4. Personalized messaging:
With RCS chatbots, users can customize their messaging experience based on their interests. Using user preferences, marketers can offer product or service recommendations. Consequently, RCS will increase the conversion rate since. As a marketer, you will be able to identify their choices, and through RCS, you can provide them with precisely that.
5. Not a substitute for SMS:
RCS provides an alternative to SMS in that it provides a way to do more with your communications: add more engaging content, have longer messages, have verified messages that give your customers confidence that this is being sent from the brand. And all in a message that is delivered in a familiar way like SMS.
Bottom Line

Worldwide, the RCS ecosystem is gaining traction and becoming the go-to messaging platform for businesses. Create a trusted brand presence by using customized branding options, from logos to brand colors to brand names. Optimize business messaging and communications across the entire customer journey, including acquisition, onboarding, engagement, support, retention, offers, and rewards. Provide interactive mobile experiences between enterprises and consumers.
Contact your local service provider to learn more about how LINK's offer can serve your brand.
View "Is RCS the next frontier of attention marketing?" below.
https://www.youtube.com/watch?v=SHJtvfkZOZo&t=2319s
Youtube Media Embed
We would like to share content from Youtube with you. This however, will allow Youtube to place Cookies and track your behaviour on our site. Let us know if you want to allow Embeds from Youtube on our site.