LINK Mobility and O2 UK discuss RCS and the possibilities for customer engagement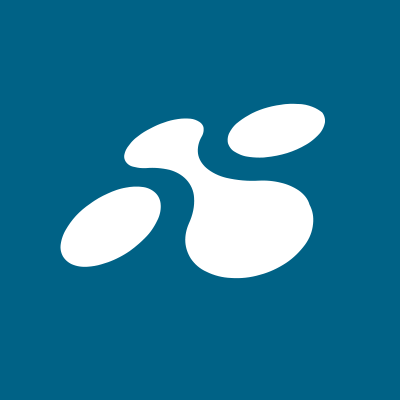 We're working with mobile network operators to push RCS out to market, and we had mobile operator O2 present internally to LINK employees to share some of their use cases and where they see the market going. Read on to learn more about the insights from their presentation and how your business can use RCS for your own use cases.
Borja Lopez Rodriguez, RCS Product Manager in Telefonica, and Maryam Minhas from mobile operator O2 in the UK, presented in an internal webinar on RCS – Rich Communication Services.
Twenty years ago, operators launched SMS followed by MMS. Now RCS is set to become the new way to communicate, defined as "enhanced smartphone messaging for Android users within the existing SMS platform. There's no need to download a new app, and RCS enables enriched, two-way communication between consumers and brands."
RCS Reach in Key European Countries

According to Telefonica and other operators, here is the current reach of RCS for the UK, Germany, and Spain:
May 2021 Reach
UK Total: 13 million (~20% of UK)
Germany Total: 21 million (~25% of Germany)
Spain Total: 12 million (~25% of Spain)
RCS vs. Other OTT Channels

In addition to other OTT channels, RCS is becoming a widely used business communication tool. Compared to other OTT channels, there are some differences.
Inbound and outbound: RCS has more of a focus on A2P and does not restrict types of messages, allowing both inbound and outbound messages. RCS is brand-led and allows marketing messages to be sent by brands.

Opt-ins: With RCS, no specific opt-ins are required, providing you already have SMS opt-in you are good to go. .

Branded messaging: RCS is customizable to your brand. You can include your bot, brand colors, brand identity, and more.

Rich media: Overall, RCS is a rich channel with carousels and quick reply buttons, with a lot of functionality.

Native client: Customers don't have to download an app to use RCS as it's native in the messaging platform on Android and Samsung devices and users continue to grow.
Most importantly, you should diversify your communication channels and not over invest in one messaging platform.
RCS Successes

Telefonica has been working with customers to use RCS with great success. Here are some examples of how Rich Communication Services has improved communications:
Brazil covid awareness campaign – Over 4 million RCS messages sent with 94% delivered, 36% of messages read, and 93% of messages read in the first hour.
Spain valentine's Day fashion 2021 – The goal was to increase sales for Valentine's Day for members of a loyalty club.
Disney+ Activation November 2020 – The goal here was to get Disney+ activations within 7 days of receiving the message.
O2 Marketing – A test was done between RCS and email. Again, RCS showed promising results with a 72% read rate (vs. 22% email open rate) and a 13% engagement rate (vs. 1.3% email click through rate).
RCS Use Cases

There are countless ways to use Rich Communication Services, and the opportunities continue to grow.
Replace email marketing – email marketing is losing its effectiveness. Replace your email marketing with an RCS campaign instead or begin by using RCS as an addition to email communications.
Retail and e-commerce – Abandoned basket recovery is a problem brands face more frequently these days. Solve it by sending an RCS message showing the products again, offering a carousel of related items, linking to the website with new products, or sharing discount offers. You can also up-sell and cross-sell with RCS: offer sales, carousels of products to choose from, quick reply buttons with size choices, and easy payment options.
Finance – Debt recovery can be a difficult conversation to have. Allow customers to have it in a comfortable, private setting over messages instead of over the phone.
Logistics – Give customers more choice when it comes to delivery. Allow them to easily choose the time and place, which also saves your business time and money with improved delivery accuracy and avoiding having to deliver twice.
Customer service – Educate customers with videos directly embedded into the messages or send out a customer satisfaction survey with quick reply buttons, so all they must do is tap instead of type.
General brand enhancement – Enhance messages with rich media and give customers a better user experience by using RCS instead of traditional SMS.
RCS offers a streamlined and interactive customer experience. Add this channel to your portfolio by getting in touch with us today. Along with O2 Business Wholesale Messaging, we can offer you demos, answer your questions, and get you started.