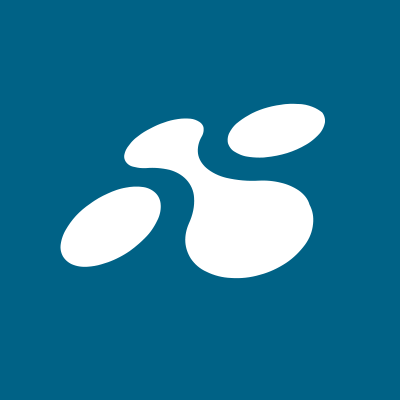 Faces of LINK: Meet Hannah Munden, Marketing Manager

Hannah is our Marketing Manager in the UK, and although she's still quite new in LINK, she has already made a big impact. As a Marketing Manager, Hannah oversees internal and external marketing efforts to drive leads, sales, and after-care support across the business.
Hannah also co-hosts the podcast "The Tech Gap" together with James O`Hare (our UK Managing Director), where the aim is to bridge the knowledge gap forming between people in the technology industry but from the perspective of two different generations. Listen to the Podcast here: https://linktr.ee/thetechgap.
In her spare time, she uses her skills and volunteers as Marketing & Volunteer Manager for a non-profit supporting homelessness. In addition, she also runs her own business where she helps, build, and develop brands mostly through digital design.
We interviewed Hannah about her role in LINK, what motivates her and more.
How did you become interested in working for a CPaaS company, and what are the most rewarding aspects of your role?

"Technology has always been a pull for me, it is our future, ever-evolving and is going to be an industry that is here to stay. CPaaS specifically isn't something I had heard of before joining LINK, but I recognized the power and scope of SaaS and aaS solutions and wanted to be part of the action.
My passion for technology drew me to the role and I'm here because I'm keen to be part of the team that forms the driving force behind LINK as we make a name for ourselves within the UK market.
The most rewarding aspect of my role is seeing the technology in place, supporting businesses, and helping to drive change. Whether it be in marketing use cases, designing chatbots to reduce bias in recruitment, or providing support to charitable organizations, there's always a story with real-world value behind what we do.
No day is the same for me. One day I will be speaking with the sales team to discuss the content they need, the next day I could be working on our new website release. The most enjoyable part of the job is seeing a project be released and watching the magic unfold."
How have you grown professionally while working at LINK?

"This is my first role at LINK, but I like to actively get involved with all business units as I see it as the best way to glue all of the puzzle pieces together. I attend calls for the marketing team in all markets and this has included running workshops in areas that play to my strengths.
I am especially part of the team in the UK. We are growing from strength to strength, and I love to see how far the team has come in making LINK's presence known within the UK market."
What have been your biggest accomplishments on our team?

"Not too sure! - Creating the podcast "The Tech Gap"…?"

Which catchphrase are you known for within your team?

"I have mantras that I love, and I often refer to these when I need moments of clarity.
If nothing goes right...go left!
Everything will be okay in the end. If it's not okay...it is not the end."
Which value at LINK resonates with you the most?

"Enthusiastic - I'm the kind of person who gets very excited about things I'm enthusiastic about. Technology just so happens to be one of those things. And when the technology is as great as ours, and supports businesses in a whole range of ways, I really enjoy the way I get to spend my days shouting about the great work we do."
If you were an emoji, what would you be? 🙃

"I would have to be the upside-down smiley face. I bring enthusiasm and positivity to the team, but with the cheekiness that the emoji expresses. But metaphorically as well, when things aren't working, I often like to flip things on their head and use my creativity to drive change.
Hannah is just one of many passionate and hard-working individuals who help LINK earn its place as an industry leading CPaaS company. Keep an eye out for the next edition of #FacesofLINK, coming soon!