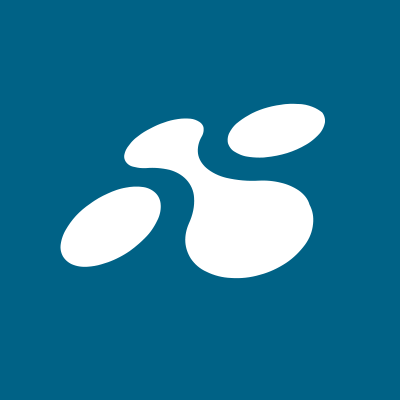 Séverine Lacroix
2023-08-29
Lin Ackema, Chief Performance Officer & Chief People and Strategy officer

We hope you had a great summer! Our Group Chief Performance Officer & Chief People and Strategy Officer, Lin Ackema, has been charging up this summer to be ready for an exciting and busy fall in LINK. As a Chief Performance Officer her role is to oversee and optimize change processes and business performance. As Chief People and Strategy Officer her main responsibilities are to ensure the organization remains agile, adaptive, and foster a culture of continuous improvement and optimize the company strategy.
Lin has many years of international experience as an HR professional and leader across many industries. We asked Lin how she became interested in joining LINK, what she values most in the workplace and what drives her.
Can you give us a brief description of your professional experience?

"I grew up in Norway, but have studied, lived, and worked in several European countries for more than 16 years before I moved back home. I have a truly diverse working experience, with different industries - including founding a hugely trendy restaurant in the heart of the Belgian Ardennes. Hence, I have an interest in great food, sales, and great service – which are universal values. Useful in IT start-ups, finance, and international oil & gas as well, I found.
Through my diverse experience with different cultures, I have gained invaluable insights into different ways of thinking, different work environments, and different business practices. This has honed my adaptability and challenge-solving abilities. I enjoy meeting new people and support them in thriving in their job - but sadly must admit that I am no stand-up comedian!"
How did you become interested in joining LINK, and what are the most rewarding aspects of your role?

"As a curious person, watching CPaaS becoming so dominant in marketing and communication, I decided I had to learn more about it. To this day I remain fascinated by the whole industry and the technology behind it."
"The most rewarding aspect of my role is the duality of working with strategy and business performance as well as working with the real people behind the technology we offer in the market."
What are you most proud of in being part of the LINK team?

"We seamlessly integrate business strategy and people within our organization. Witnessing the success of our strategic initiatives, powered by our dedicated teams, while nurturing an environment where people can thrive and concurrently advance our business. Our strategy work has been demanding on various levels, yet we deliver on goals while adapting to the strategy's evolution in an ever-changing business environment.
This synergy among business strategy, and people embodies a holistic leadership approach that acknowledges their interdependence. We continually push boundaries, embrace change, and leverage our diverse talents to overcome challenges. This resilience and collaborative spirit define our success, filling me with pride and inspiring me daily."
Which catchphrase are you known for within your team?

"Be kind. Always. You never know what other people may go through."
Which value at LINK resonates with you the most?

"With Dedication and Enthusiasm, we can accomplish great things. But by adding United, LINK has the foundation to win the entire market."
Who is your biggest inspiration within the Company?

"Our previous Chairman of the Board, and now a board member, our founder of LINK Mobility; Jens Rugseth."
***
Lin Ackema is one of many passionate and hard-working individuals who help LINK earn its place as an industry leading CPaaS company. Keep an eye out for the next edition of #FacesofLINK, coming soon!