International Women's Day: Ina Rasmussen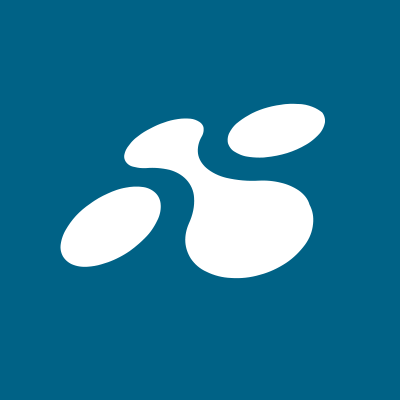 International Women's Day is celebrated on the 8th of March every year around the world. In honor of this day, we're talking with four influential women in our organization each week of March.
This week, we're featuring Ina Rasmussen, COO Northern Europe.
Tell us about your background.
For as long as I can remember, I have always wanted to be a leader. I completed a master's degree in economics at BI Norwegian Business School, and my first job was as General Manager for Telenor Telehuset in Drammen.
For 16 years, I worked at Telenor as a regional director and sales director. Setting good leadership examples was always on my mind, and it was an element of my profession that I constantly wanted to further develop and learn more about.
In 2012, I moved over to a company called PSWinCom AS, one of LINK Mobility´s competitors. I was CEO of PSWinCom when it was acquired by LINK in 2015.
How long have you worked at LINK and what has that journey involved?
When PSWinCom was acquired in 2015, my first role within LINK was Assistant Managing Director for the Norwegian market. I then became Managing Director of Norway in 2016. In September of last year, I was given responsibility for Sweden, Denmark, Finland (including Baltics), and Norway – COO of Northern Europe.
The journey so far has been exciting, educational, and challenging with many acquisitions and a lot of integration work. I´m especially proud of the fact that LINK Norway was named a Great Place to Work in 2019.
Tell us about your role now.
I am responsible for the business in Northern Europe, which encompasses over 1 billion NOK in turnover in 4 countries. I am part of the company management team, so an additional task I have is to help ensure that LINK succeeds on the road we have ahead of us to be among the five largest CPaaS suppliers in the world by 2025.
What has it been like as a woman in the tech industry?
"The Boys' Club" promotes each other and has a special jargon, especially in the tech industry. Personally, I have enjoyed challenging that status quo. I have experienced firsthand that if you are skilled in your subject and really engage in your work, you get respect for the work and results that you deliver.
What does this year's theme of #ChoosetoChallenge mean to you?
Both women and girls today are showing how technology is not just reserved for the male gender.
What is the biggest challenge working women face today?
Equal pay for equal work has been a slogan for many years. This is important for us all to focus on until we reach our goal. When we, as women, are in a position to negotiate our salary, we need to focus not only on ourselves but the company as a whole and what we contribute. Then if you are unsuccessful in getting what you ask for, you should ask the question "Why?" to try to discover the reason behind the decision.
I am not in favor of establishing quotas for women, but I fully support that working towards gender equality is both important and necessary. To me, the question of gender balance is not just about a specific ratio of women and men, but also about attitudes, structure, and culture for equality – in any workplace.
What's the one piece of advice you'd give to your younger self?
Do not be so security-seeking. Take on the challenges.
Also, push for top-quality results without having to feel that everything must be perfect all the time. Sometimes good enough really is good enough. Your strengths will speak for themselves in the consistency of outputs you produce.
Who is your biggest influence?
Myself! I set new goals every day to be constantly evolving. Every Thursday I conduct a self-evaluation.
What are you most proud of?
I am most proud that I am perceived as a good leader who inspires my employees to do a brilliant job with very good results.
What is the most important message from International Women's Day young women should hear?
Be more – take more space.
Next week, we'll share another interview to celebrate International Women's Day. Stay tuned!
About International Women's Day

International Women's Day occurs each year globally on March 8th with the goal to celebrate women's achievements, raise awareness against bias, and take action for equality. They focus on philanthropy, collaboration, uplifting women, and call to action. This year's theme is Choose to Challenge, meaning choosing to actively call out gender bias, discrimination and stereotyping each time you see it. It's a commitment to challenge inequality and show your solidarity.